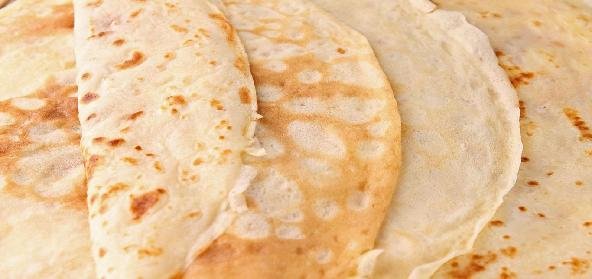 Ingredients:
• Wheat flour – 2 cups
• Onion (big) – 1
• Green chillies – 6
• Grated Coconut – 1/2 cup
• Turmeric powder -1/2 tsp
• salt to taste
• Oil – 4 tbsp
• Mustard Seeds – 1 tsp
• Coriander leaves, finely chopped – 2 tsp
Method:
Add sufficient water to the wheat flour and mix it well without forming lumps in the batter. Add salt to taste. Keep this batter aside.
Heat the oil and put mustard seeds in it.
When the seeds splutter, put the finely chopped onion, green chillies and fry it in the oil. Add turmeric powder and coconut. When all of these get sauteed well, add the coriander leaves in the end.
Then add this to the batter and mix it well again.
If you think you need to add some more water at this stage, do so.
Make dosas out of this batter in the dosa pan. You may not need a separate chutney for this since it is already hot.
Recipe courtesy of Mini