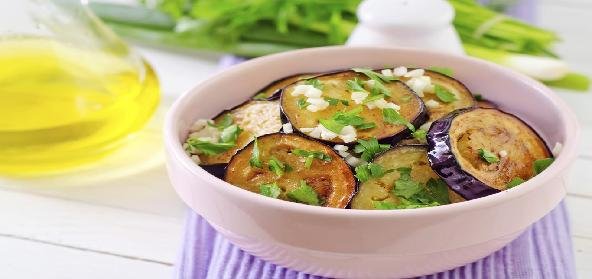 Ingredients:
• 4 – Indian eggplants (brinjals)
• 1 bunch – Cilantro (coriander)
• 7 – 8 – Green chillies
• 1 tsp – Mustard Seeds
• 3 tbsp – vegetable oil
• salt to taste
• pinch of Turmeric powder
Method:
Grind cilantro and green chillies to a paste. Cut eggplants vertically.
Heat oil in a pan and add mustard seeds.
Now as the mustard seeds pop up, add the eggplant pieces to it and fry for 2 mins.
Add the ground paste to it.
Add salt and turmeric powder and mix well.
Cover the pan, cook it on a low flame until the brinjal is cooked and no water residue is left.
Recipe courtesy of Nirmala