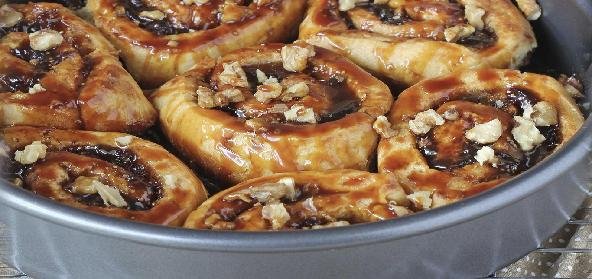 Ingredients:
• For the bread dough:
• 1 cup – Luke warm Milk
• 4 tsp – Active Dry yeast
• 3 cups – all – purpose flour
• 1 tsp – Salt
• 2 tsp – Sugar
• 1 tsp – Melted Butter / vegetable margarine
• Flour for dusting
• For veggie filling:
• 1/2 tsp – Mustard Seeds and Cumin seeds
• 1- Onion chopped
• 2- Potatoes(big) chopped
• 2- Carrots chopped
• 5- Mushrooms chopped
• 2- Green chillies chopped
• 2 tsp – Coriander leaves chopped
• Salt to taste
• Oil.
Method:
Mix the lukewarm milk, salt, sugar and yeast in a bowl and keep aside for 5 mins until the yeast will turn foamy.
Now mix the flour in a large bowl with the foamy yeast and knead it into a dough.
Then keep the dough in a warm place for 1 hour.
Meanwhile prepare the vegetable filling.
Heat oil in a kadai and splutter the mustard and cumin seeds. Add the chopped onion to it and saute until they pink. Now add the chopped green chillies, the potatoes, carrots, and the mushrooms and the salt.
Saute until the vegetables are cooked.
Garnish with the chopped coriander leaves and keep aside to cool.
Now shape the dough into a thick square and just spread the vegetable filling on the centre of the square. Now fold into a roll and place it in a greased loaf pan.
Keep in a warm place so that it doubles in volume.
Now preheat the oven to 350F and brush the doubled dough with melted butter/r vegetable margarine.
Bake for 25-30 mins or until they turn golden brown.
Remove from the oven and keep aside for 5 mins.
Remove the bread from the loaf pan and cool for 30 mins before serving.
Recipe courtesy: Priya Easy N Tasty Recipe.
Recipe courtesy of Priya