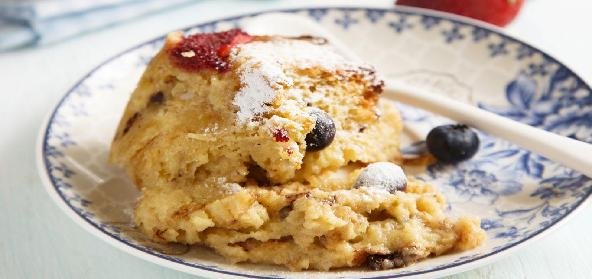 Ingredients:
• 10 to 12 pieces Strawberry
• 4 slices – bread
• 1 tbsp – Butter
• 1/2 litre – Milk
• 1/2 cup – Cream
• one and half tbsp – Sugar
• 1 drop red colour
Method:
Heat the milk and add sugar and butter.
Then add the mashed bread slices. Cool this mixture.
Crush the strawberry in the blender and cool the cream and keep aside.
Mix the above mixture in the bread and milk mixture.
Add a drop of red colour to the mixture and serve.
Garnish with a piece of strawberry in the centre.