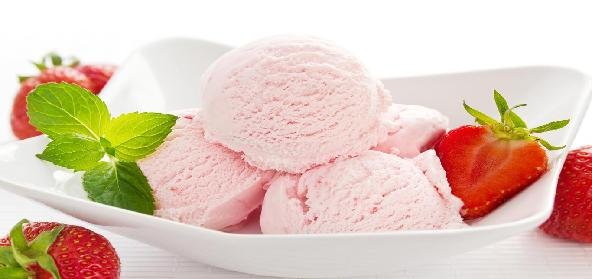 Ingredients:
• 1 basic ice-cream
• ½ cup – Cream
• ½ tsp – Strawberry essence
• ½ tsp – red colour
• 1 cup – Strawberry pulp
Method:
Cut the basic icecream into small pieces.
Add cream, colour, essence and churn it gently with the help of a hand blender till soft and fluffy.
Add strawberry pulp and mix well.
Keep to set in the freezer.
Recipe courtesy of Anita Raheja