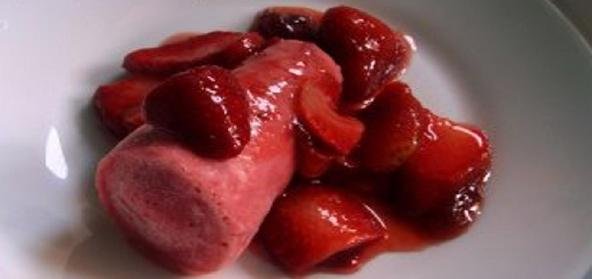 Ingredients:
• 2 cups – Hung Curd
• 1 cup – Low-fat Cream
• 1/4 cup – Sugar (or more, if needed)
• 1 cup – Strawberry puree
• 1/4 cup – Strawberry chunks
• 1 tbsp – Strawberry jam
Method:
Whisk together hung curd, low-fat cream, sugar, strawberry puree together until the sugar is well mixed.
Put few strawberry chunks in a kulfi mould and pour over a ladleful of strawberry-cream mixture.
Add another layer of chunks and then the cream mixture into the kulfi mould.
Freeze overnight and serve the kulfi with a few more strawberry chunks and strawberry jam.
Recipe courtesy: Priya Easy N Tasty Recipe.
Recipe courtesy of Priya