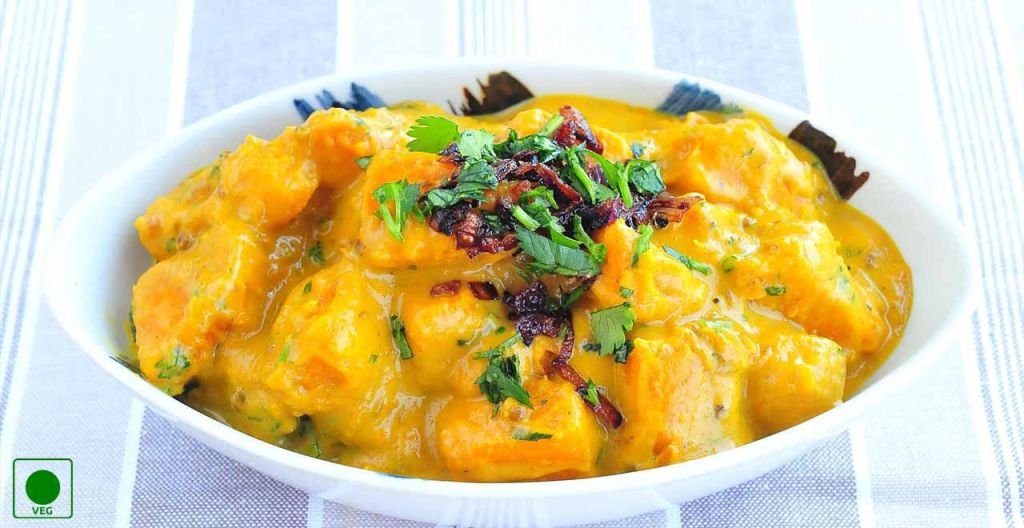 Sweet and sour pumpkin is very easy recipe which you can make for holidays and parties. Enjoy this pumpkin recipe in your holiday season.
Ingredients
– 1 pumpkin
– 3 tablespoon olive oil
– 2 crushed garlic cloves
– 4 tablespoons honey
– 4 tablespoons red wine vinegar
– 1 tablespoon chopped basil
– 1 tablespoon chopped mint
– Sea salt and pepper to taste
How To Cook?
1. Cut the pumpkin into 1/2 inch pieces
2. In a deep bottomed pan add 2 tablespoon olive oil and heat it on MEDIUM flame
3. Then add garlic to it and saut? it for 3 minutes then remove the garlic.
4. Now, add pumpkin pieces to it and cook till it's tender to it and turns into golden brown in color for 10 – 15 minutes
5. Now, Sprinkle honey and vinegar on pumpkin and cook till the liquids reduced.
6. Then add mints and basil leaves and mix all the Ingredients.
7. Add salt and pepper to pumpkin and remove it from the pan and serve it.
Preparation Time: 25 minutes
Cooking Time: 1 hours
Servings: 3 Persons