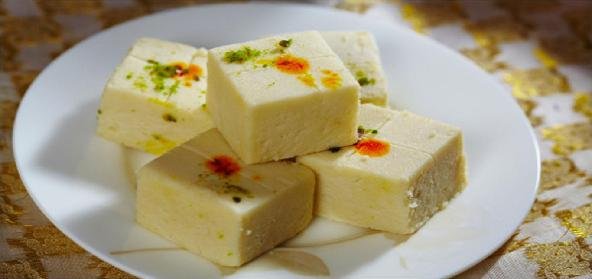 Ingredients:
• 250 g – sweet Corn
• 100g – Sugar
• A pinch of Nutmeg powder
• 1 cup – Milk
• 1 cup – mawa
• 1 tbsp – Ghee
Method:
Boil the corn and grind it to a thick paste. Take a pan, add ghee and fry the corn paste.
When the ghee starts leaving the sides, add milk and stir it till it thickens.
Add mawa. Stir and then add sugar.
Add a pinch of nutmeg powder in the end.
Recipe courtesy of Mrs.Jyotsna Solanki