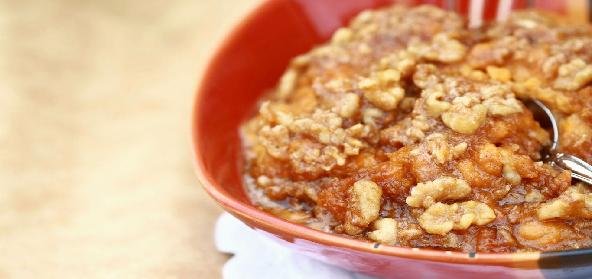 Ingredients:
• 1/2 kg Sweet Potato
• 100 g Jaggery
• Ghee 1 tbsp
• Salt to taste
Method:
Wash the sweet potato in water. Cut into 2-inch pieces.
Heat ghee in a heavy-bottomed vessel, add the sweet potatoes and jaggery. Fry it for some time.
Keep stirring continuously, making sure you reach every bit.
Then keep a plate with water on top of the vessel.
Check after 10 minutes if the sweet potato is done.
Serve hot or cold.
Recipe courtesy of Kothai