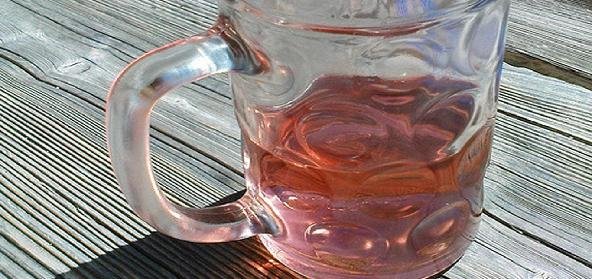 Ingredients:
• 1 Lime sized ball of Tamarind
• 1 big glass water
• dash – salt
• a few drops red food colouring
• cracked ice
• 1 rose bud
• 1.5 inch piece Ginger
• Sugar to suite the taste
Method:
Grind tamarind and ginger to a paste.
Heat the water to boiling and pour over tamarind.
Also stir and add salt and keep aside to turn cold.
Then strain through a muslin and put in enough colour to give it a nice pink shade.
Chill and put in cracked ice.
Float the bud on top before serving.