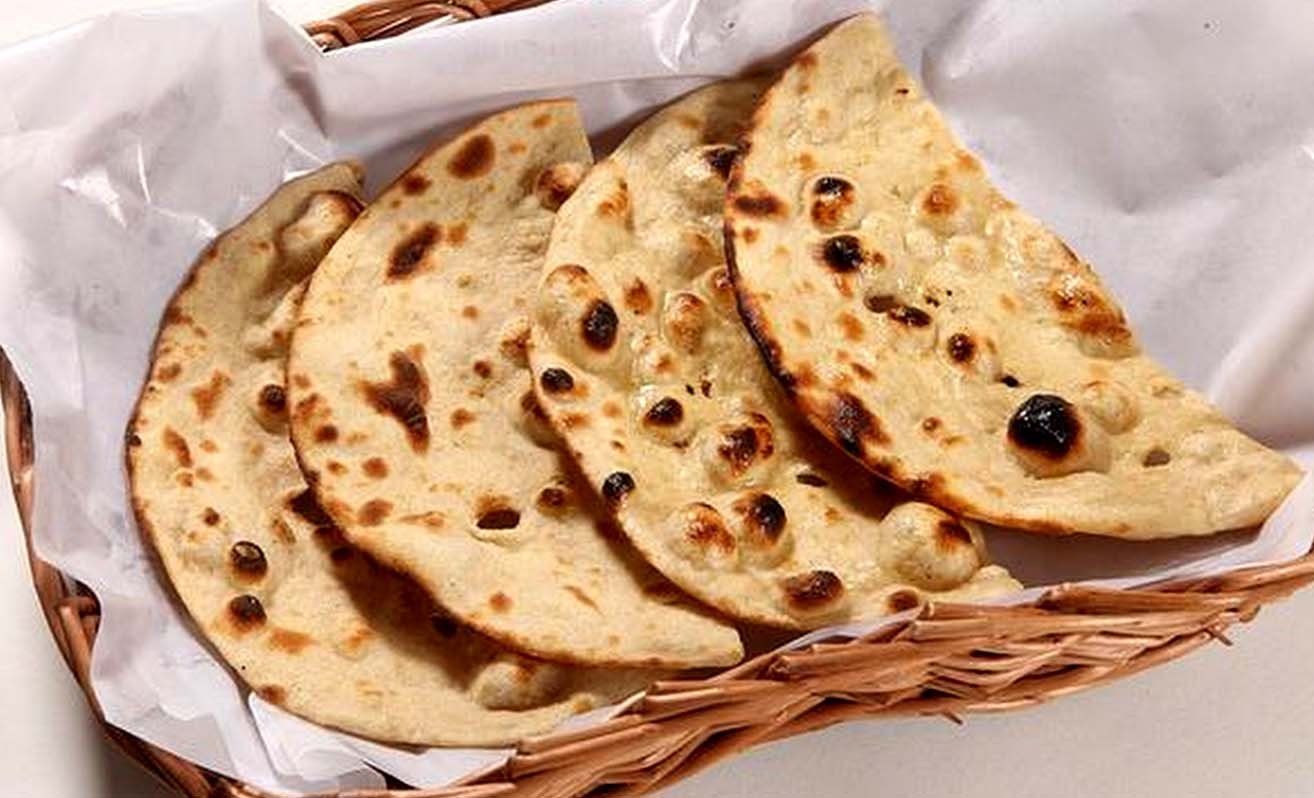 A thick and crispy roti made in a tandoor
Ingredients:
2 1/2 cup (1/2 kg) plain flour (maida)
2 1/2 cup (1/2 kg) whole meal (wheat) flour
1 1/2 tablespoon sodium-bi-carbonate (baking powder)
1/4 cup (50 gm) melted ghee (clarified butter)
2 cup beaten curd
Salt to taste
Water for kneading
Method:
1. Sieve together flour, salt and baking powder.
2. Now add half of melted ghee along with curd and mix well using your hands.
3. Add water a little at a time and knead into a smooth dough.
4. Cover with a muslin cloth and set aside for half an hour.
5. Then divide the dough into large balls of equal portions and shape each ball into round roti with hands or roll to a thick round roti.
6. Bake it in a tandoor or oven until cooked. Grease with ghee or butter.