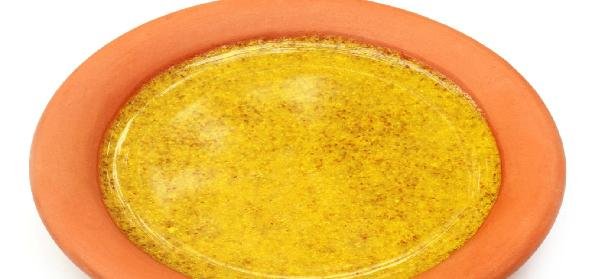 Ingredients:
• 2 raw mangoes
• 6 Red Chillies
• 6 small sized Onions
• 4 tbsp – raw grated Coconut
• a of pinch Hing
• 1 tsp – raw Coconut oil
• 6 Curry leaves
• salt to taste
Method:
Peel the skin of the mangoes and dice it to small pieces.
In a pot add the mango pieces, coconut, red chillies, hing, onions, and salt.
Grind in mixer without water.
Traditionally, the chutney is ground with a mortar and pestle.
Place the ground paste in a bowl and pour coconut oil and add the curry leaves.
Recipe courtesy of Anita Raheja