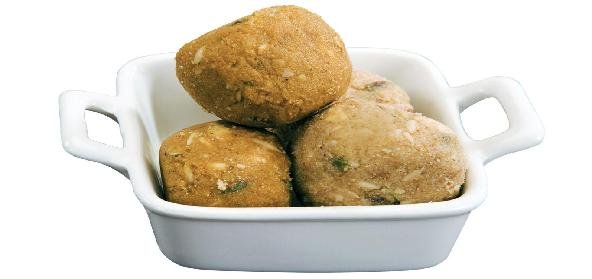 Ingredients:
• 3 cups – gram flour (besan)
• 1/2 cup – semolina (suji)
• 2 cups – powdered Sugar
• 1.5 cups – Ghee
• 1/2 cup – Milk
• 1 tbsp – Cardamom powder
• 2 drops – kewra essence
• Raisins
Method:
Warm ghee in a pan.
Sift flour and semolina.
Add both of them together to ghee and stir. Fry on low flame, stirring continuously.
Do not try to roast on high flame as the flour will tend to burn quickly.
When the flour turns golden brown in colour and starts exuding aroma, take off from fire.
Now add milk and stir the flour continuously, folding the milk in it.
Let the mixture cool off for 10-15 minutes.
Then add sugar, cardamom and essence, mixing them thoroughly.
Finally, add raisins and shape into round laddus.
Recipe courtesy of Preetu