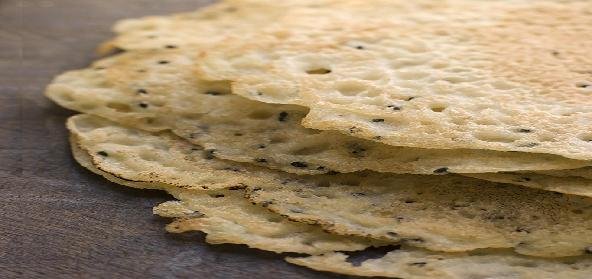 Ingredients:
• 1.5 cup – raw Rice
• 350 to 400g – tender Cucumber
• 1/2 cup – grated Coconut
• Oil, to cook the dosas
• Salt, to taste
Method:
Wash and soak the rice in water for 1-2 hours. Peel and grate the cucumber. Grind the rice with coconut to a smooth thick paste.
It will become thinner when cucumber is added.
So avoid adding much water while grinding the rice.
Mix in grated cucumber and salt.
The consistency of the batter should be like thin pouring cream.
Add water if needed.
Heat a non-stick fry pan and pour about 1/2 cup of batter on it. Spread it with the back of a ladle or katori to a disc of about 2 mm thick.
Pour a tsp of oil all round it.
When the under side is cooked, turn the dosa over and pour some more oil to cook the other side.
Lift off the pan and serve hot with chutney.
Use all the batter thus.
Recipe courtesy of Chandra Bhatt