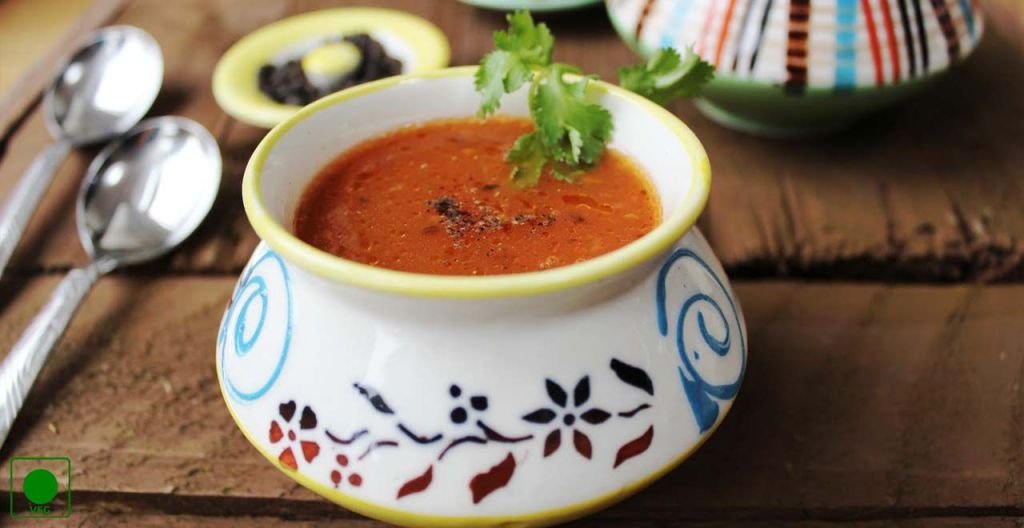 Tomato Shorba is a typical Indian style soup recipe. It's full of tangy flavor which makes you eat it again and again. Serve hot tomato shorba with assorted papads.
Ingredients
– 3 cups tomato juice
– 2 grated garlic cloves
– 1/2 teaspoon roasted cumin powder
– 1/2 teaspoon sugar
– Salt, pepper to taste
– 1 tablespoon chopped green coriander to garnish
How To Cook?
1. Mix all the Ingredients (except lime juice and coriander) and microwave for 5-6 minute at 100% power.
2. Add lime juice and garnish with chopped coriander before serving.
Preparation Time: 15 Minutes
Cooking Time: 10 Minutes