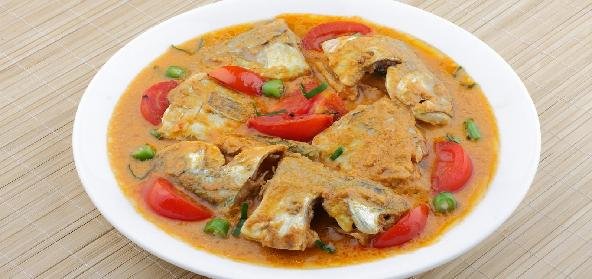 Ingredients:
• 6 pieces – Fish
• 1/2 – Coconut grated.
• 2 tsp – Chilli Powder
• 1 tsp – Turmeric powder
• 2 tbsp – coriander Powder
• 4 – Green chillies (split in half)
• 1 piece – Ginger
• Kokum a little dissolved in hot water.
• Salt to taste.
• For Seasoning:
• 1 – Onion, small finely chopped
• Curry leaves few
• Mustard Seeds
Method:
Grind together coconut, chilli powder, coriander powder, turmeric powder into a fine paste and keep aside.
Clean the fish well and marinate it with salt and turmeric for an hour.
Now cook the fish in water with ginger pieces and green chillies and salt.
When it's half cooked, add the ground masala to this and cook till done.
Now add kokum to this.
Then season it with mustard, onion and curry leaves.
To be served hot with rice.
Recipe courtesy of Ajitha