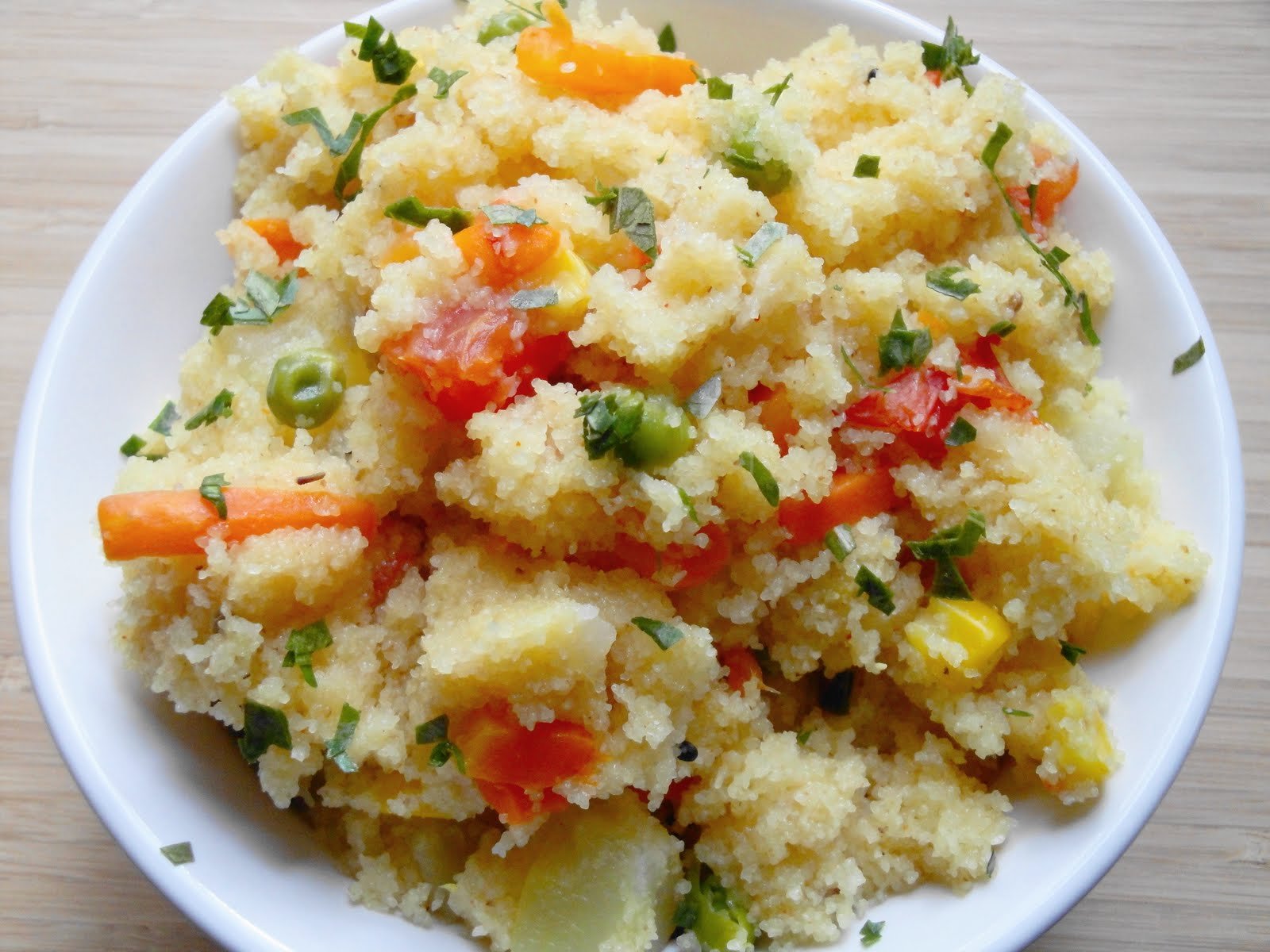 A famous breakfast preparation, made of rava upma with mustard seeds and curry leaves
Ingredients:
1 cup suji or upma rava (semolina)
1 inch grated ginger
1-2 whole dry red chilies
1 medium size onion, sliced
2 cups water
1/2 cup smooth curd
1 tsp mustard seeds
1 tsp white urad dal (spilt black gram)
1 tsp chana dal (bengal gram)
Pinch of hing (asafoetida) (optional)
1 sprig curry leaves
2 tbsp oil
Crushed and roasted cashewnut for garnishing
Salt to taste
Method:
1. Dry roast suji, over medium heat, until light pink, for about 4-5 minutes. Do not let the suji turn brown. Remove and keep aside.
2. Heat Oil in a kadhai or pan, add hing, mustard seeds, curry leaves and allow it to crackle.
3. Add chilies, urad dal, chana dal, ginger and fry for half a minute.
4. Now add onions and fry until transparent.
5. Now add roasted suji and salt.
6. Add water slowly, stirring continuously, take care not to form lumps. Reduce the heat to low.
7. Add curd and mix well. Add more hot water if required.
8. Cover and let it cook for 5-7 minutes, over low heat.
9. Garnish with crushed roasted cashewnut and serve hot.
Cooking time: 20-25 minutes