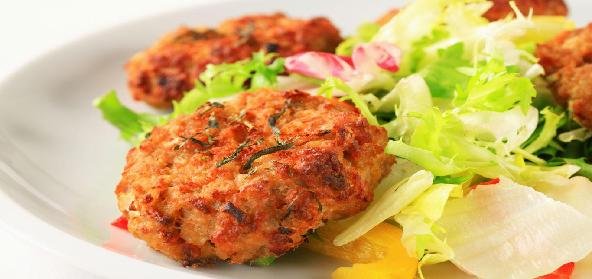 Vegetable cutlets or vegetable patties is a delicious Indian starter recipe. It's the mixture of mashed vegetable sabji, cheese and bread crumbs then formed into the shape of a patty and deep fried into the oil.
In every corner of India, veg patties are popular. You can make various dishes from the dishes. You can enjoy the vegetable cutlets with tomato catchup, green mint chutney and also with the ragda pattice.
Today I am sharing a recipe to how to utilize that left-over vegetable sabji and make some interesting and yummy food dish that your family member love to have. Let's see how to make vegetable cutlets from the left-over vegetable sabji.
Ingredients:
– 2 cups leftover vegetable sabji
– 3 tablespoons grated cheese
– 3 tablespoon bread crumbs
– Oil for frying
How To Cook?
1. Heat sufficient oil in the pan.
2. Meanwhile, place the vegetable sabji in a bowl, add cheese and bread crumbs to it. Mix all well.
3. Make equal sized balls, roll them and press them and shape them into a patty.
4. Deep fry them into hot oil over MEDIUM flame until turns to golden brown in color.
5. Serve this luscious cutlet?with ketchup and green coriander chutney.
Preparation Time: 10 Minutes
Cooking Time: 15-20 Minutes