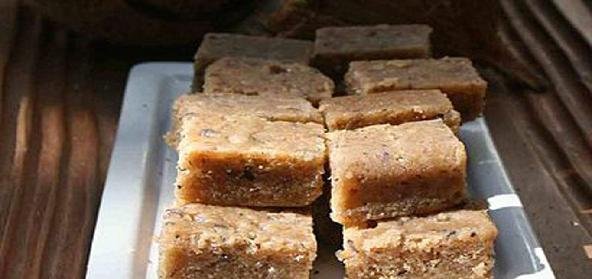 Ingredients:
• 1 cup – Milk
• 1.5 cup – semolina
• 1/2 cup – grated cheese
• salt
• 1 tsp – Red Chilli powder
• 1 tsp – Ginger and Garlic paste
• 1/2 tbsp – coriander powder
• 10 – whole black pepper Corns
• bread crumbs
Method:
Heat the milk in a pan. Add grated cheese, coriander powder, red chilli powder, ginger-garlic and salt.
Add semolina gradually and keep cooking till it becomes thick
Grease a dish and spread the mixture evenly to form a 1/2 inch thick layer.
Allow it to set and harden for 2 hours.
Cut into diamond shapes. Cover with bread crumbs place and place one peppercorn at the corner of each diamond shape to resemble a fish's eye.
Heat the oil and deep fry till golden brown.
Recipe courtesy of Promila Gupta