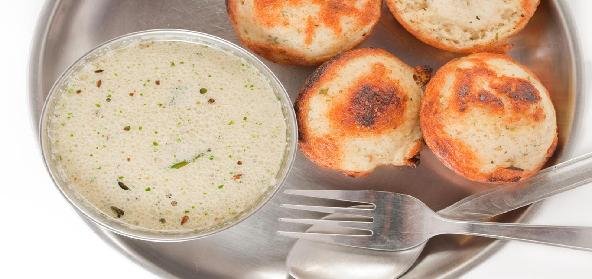 Ingredients:
• 1 cup – raw Rice
• 2 tbsp – urad dhal
• 2 cups – oil
• Salt to taste
Method:
Soak rice and dal together for 3 hours.
Grind them finely in the grinder/mixie with less water. Batter should be like dosa batter.
With a small spoon, pour the dough into the pan.
When the paniyaram starts coming up, sprinkle hot oil on it from the kadai. It will puff up like a puri.
Now turn to the next side.
Leave it for few seconds and take it from oil and place it in kitchen tissue.
Tomato chutney is the best side dish for vellai paniyaaram.
Recipe courtesy of Manju Ravichandran