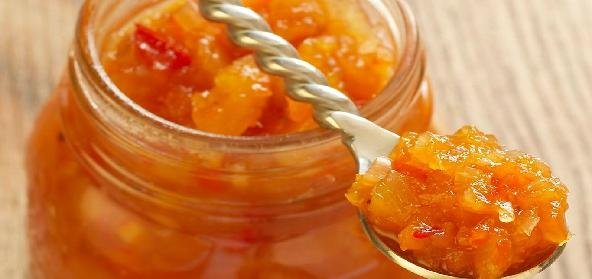 Ingredients:
• 4 cups – finely cubed Watermelon
• 1 kg – Apple
• 1/2 kg – Papaya
• 3 – Bananas
• 3 – sweet limes
• 1/4 kg – Grapes
• 1.5 tsp – Sugar
• 2 tsp – citric acid
Method:
Peel apples and stew them till tender. Chop finely.
Cut all the other fruits finely.
Boil them in very little water till soft.
Mash them with back of a spoon.
Add sugar and cook on high flame.
When sugar dissolves completely, add citric acid.
Stir and cook till thick.
Pour the hot jam in clean, dry, wide-mouthed jars or bottles.
Cool well.
Pour carefully so that air bubbles are not trapped in the jam.
Close tight and store.
Recipe courtesy of Saroj Kering