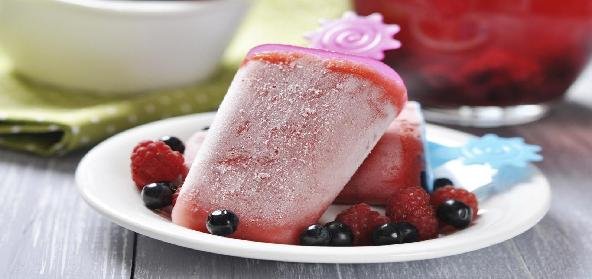 Ingredients:
• 1.25 cups – pure Watermelon pulp
• 1 tsp – Lemon juice
• 1.25 cups – Orange juice
• 1/4 cup – powdered Sugar
• Popsicle moulds or plastic cups
• Popsicle sticks
Method:
Stir sugar in the orange juice. Blend all the ingredients well.
Check for sweetness and add more powdered sugar if required.
Pour the mixture in the moulds.
Set mixture in freezer till softly set.
Insert the sticks in the mixture.
Refreeze till completely set. Before Serving:
Hold the moulds under running tap till popsicles loosen.
Remove and serve.
Recipe courtesy of Saroj Kering