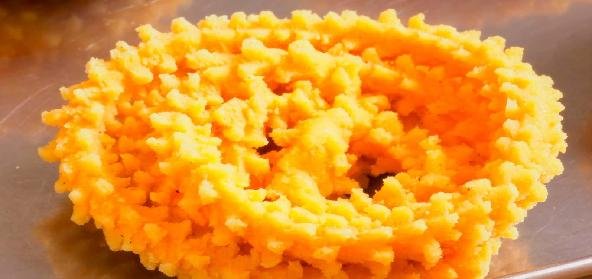 Ingredients:
• 3 cups – Wheat flour
• 2 tbsp – sesame seeds
• 2-3 tsp – Red Chilli powder
• 1/2 cup – Curd
• salt to taste
• oil for frying
Method:
Tie the wheat flour in a big muslin cloth.
Place in a strainer type vessel. Put it in a steamer with water inside and steam for about 15 minutes.
Remove and sieve again.
Add all the ingredients except oil. Prepare a medium-soft dough.
Use a chakli presser and press out circles. Use 4-inch plantain leaf squares or a small plate to press on.
Carefully drop the chaklis into hot oil. Deep-fry on low-medium flame until golden.
Store in an air tight container.
Recipe courtesy of Saroj Kering