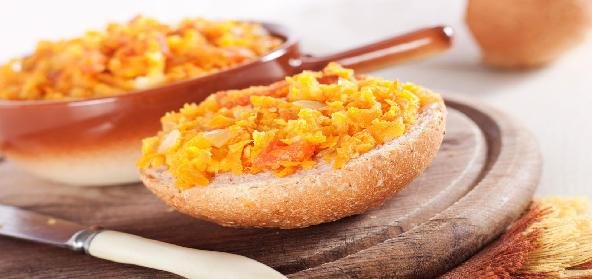 Ingredients:
• 250g – Pumpkin cubes
• 1/2 cup – Sugar
• 3cups – water
• Few strands of Saffron
• 1/2tsp – Cardamom powder
Method:
Prick the pumpkin cubes with a fork.
Blanch the pumpkin cubes in boiling water. Strain and set aside.
Dissolve sugar in water and bring to a boil.
Add the pumpkin cubes, saffron and cardamom powder.
Cook until sugar syrup is thick.
Rest for 24 hours.
Simmer in a pan the next day to thicken the syrup.
Cool and store in dry jars.
Recipe courtesy of Suman Agrawal