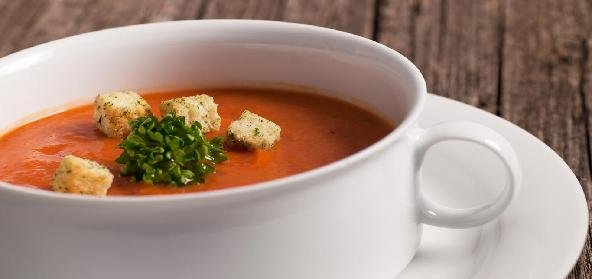 Ingredients:
• 3 cups – water
• 1 cup – mixed vegetables, diced fine
• 1/4 tsp- each ginger, Garlic crushed
• 2 tsp – Corn flour mixed in 1/4 cup water
• 1/2 tsp – Green chilli sauce
• 1/4 tsp – soya sauce
• 2-3 nutri nuggets or 1/2 tbsp crushed vermicelli or 1 slice bread toasted lightly
• 1 tbsp- grated cheese
• salt to taste
Method:
Place the vegetables and water, in a deep microwave proof dish.
Microwave on high for 3 minutes.
Mix the corn flour paste, sauces, salt, ginger, garlic together.
Add to the soup, mix well.
Crush the bread, nuggets or vermicelli, before adding to the soup.
Add and mix thoroughly.
Microwave on high for 3 minutes, stirring once in between.
Sprinkle some grated cheese on top.
Serve steaming hot with warm garlic rolls or bread.
Recipe courtesy of Saroj Kering