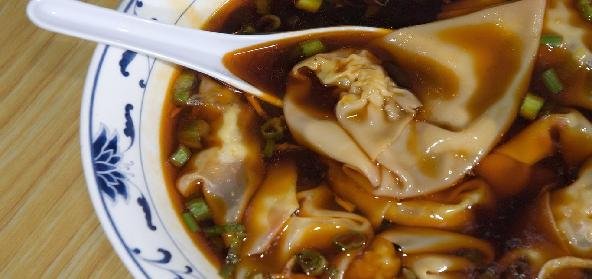 Ingredients:
• 225 gms – raw minced Chicken
• 50 gms – onions, finely chopped
• 1/2 tsp – ginger, finely chopped
• Salt to taste
• 340 gms – Refined flour
• 1/2 tsp – baking powder
• 3 eggs
• Corn flour for rolling
• Fat for frying
• For the sauce:
• 4 tbsp – Sugar
• 2 tbsp – Vinegar
• 1 tbsp – Tomato sauce
• 2 tbsp – cornflour1/2 cup – water
• 2 tbsp – soya sauce
Method:
Sieve flour, baking powder, and salt together. Make a well in the centre.
Add lightly beaten eggs.
Make a stiff dough using a little cold water if necessary.
Sprinkle a pastry board with corn flour and knead dough gently till smooth.
Roll out wafer-thin and cut in 7.5 cm (3′ inches) squares.
Mix minced meat with the other ingredients and place a heaped tsp. of mixture in middle of each square. Fold crosswise and press edges together firmly using a little water.
Deep fry in smoking fat until deep brown, or boil in soup.
When fried, serve with a sweet and sour sauce.
For sauce:
Mix sugar, vinegar, tomato sauce, and water and bring to a boil.
Add corn flour, blended with soya sauce and stir on a slow fire until sauce thickens.