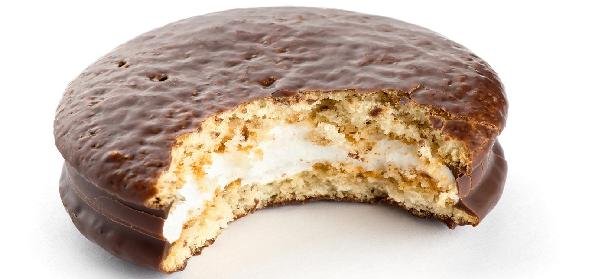 Ingredients:
• Marie biscuits – 1 packet
• Milk – 1/2 cup
• Malai – 1 cup
• Crushed Walnuts – 1/2 cup
• Powdered Sugar – 5 tbsps
• Cocoa powder – 2 tsps
• Chocolate powder – 2 tsps
Method:
Mix sugar and malai. Add cocoa powder to it.
Mix milk and chocolate powder.
Dip a biscuit in the milk mixture and put it into the tray.
Spread the malai mixture on the biscuit.
Proceed to do the same with rest of biscuits.
Now, make the log and spread the crushed walnuts on the sides of log.
Chill for 2 hours. And cut the angular pieces.
Serve with hot chocolate sauce.
Recipe courtesy of Ruchika