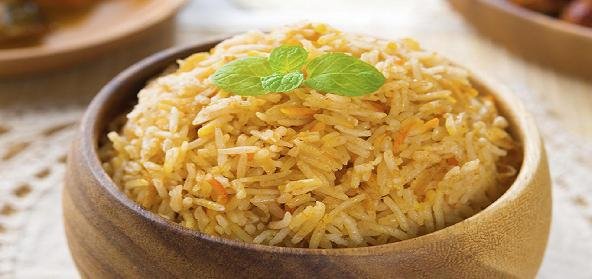 Ingredients:
• 2 cups – Basmati Rice
• 2 tbsp – Cumin seeds
• 6-8 – Green chillies
• 3/4 cup – Grated Coconut
• Tamarind juice of a small Lemon size
• 1/4 cup – Oil
• Mustard
• 1.5 spoons – Urad Dal and split Chana dal each
• 1 – Medium size chopped Onion
• A handful of Peanuts
• 1/4 cup – Chopped Coriander leaves and few Curry leaves
• 1/2 tsp – Salt and Turmeric powder
Method:
Grind cumin seeds, tamarind juice, green chillies and coconut together.
Heat oil in a non-stick vessel.
Add mustard after it splutters add fry both dals till they turn light brown.
Add peanut and after a few seconds add chopped onion and turmeric powder.
After few seconds add the ground masala, salt and 1/2 cup of water and keep stirring it for around 10 minutes, close the lid and simmer it for about 15 minutes at the end add coriander and curry leaves.
Keep it overnight outside (not in fridge) next day add it to the cooked rice and mix well.
Recipe courtesy of Arathi