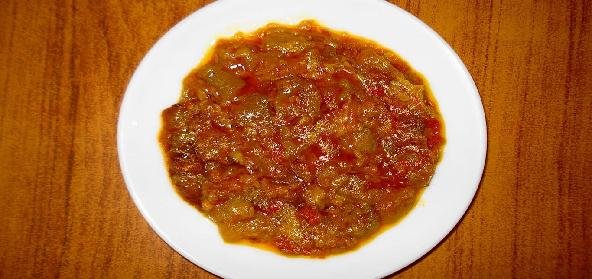 Ingredients:
• Oil or Ghee – 2 tbsp
• Cumin seeds – 1 tsp
• Green chillies – 2, sliced
• Bottle Gourd – 2 cups, peeled and cut into 1 cm cubes
• Turmeric powder – 1/2 tsp
• Salt to taste
• Lime juice – 1 tbsp
• Coriander leaves to garnish
Method:
Heat oil in a kadai and add cumin. When the cumin splutters, add green chillies. Fry for a few seconds.
Add gourd pieces, turmeric powder and salt. Cover and simmer till the vegetable is tender.
Open the lid and cook till any excess moisture is absorbed. Keep stirring as the mixture cooks.
Remove from fire and stir in the lime juice.
Garnish with coriander leaves.