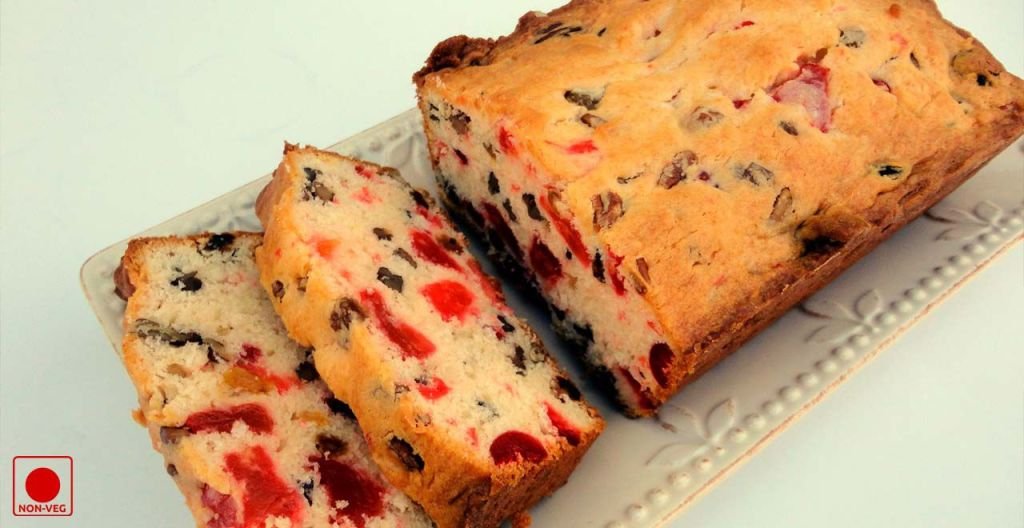 Carrot fruitcake is a perfect holiday dessert to tryout. It's very dense and moist and delicious. Even if you don't like the traditional carrot fruitcake, you will love to enjoy this cake recipe. Try out this carrot fruitcake recipe for any time you wish to enjoy fruitcake.
Ingredients
– 2 cup sugar
– 4 eggs
– 2 teaspoon baking powder
– 2 teaspoon baking soda
– 2 cup chopped nuts
– 1 1/2 cup dates, chopped
– 1 cup raisins
– 1 1/2 cup vegetable oil
– 1 teaspoon salt
– 3 cup carrots, shredded
– 1 cup mixed candied fruit, chopped
– 3 cup all-purpose flour
– 2 teaspoon ground cinnamon
For Icing
– 1 cup powdered sugar
– 2 tablespoon 2% milk
How To Make?
1. Take a bowl and mix candied fruit, dates, nuts, raisins then add 1/2 cup flour to this.
2. In another large bowl, mix oil and sugar then add eggs, one at a time, and beat them well.
3. In another bowl, mix the extra remaining flour, baking soda, cinnamon, salt, baking powder and slowly add the sugar mixture and beat them till it becomes smooth. Crease this mixtures in carrots and nut mixture. Then shift this mixture into a greased tube pan.
4. Place this pan into the oven and bake it at 350 C for 1 hour or till a toothpick inserted in the center of the cake comes out clean.
5. Once it's ready keep it outside to cool then remove it from the wire rack to cool it completely.
6. Mix powdered sugar and milk in a small bowl and sprinkle over the cake. You delicious carrot fruitcake it ready to serve.
Preparation Time: 20 Minutes
Baking Time: 1 hour 30 Minutes
Servings: 10 Persons