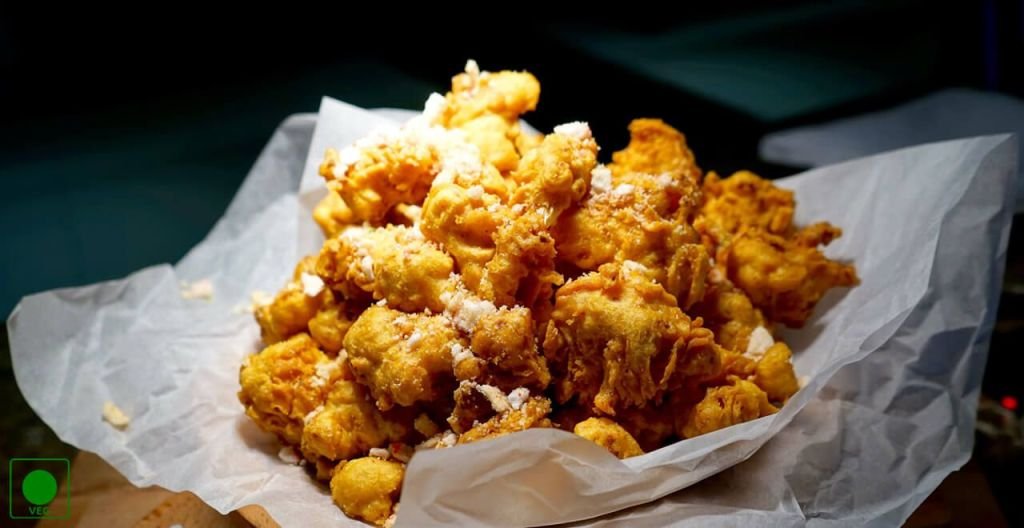 The hot relishing Cauliflower Pakora is mouthwatering evening snack especially during the rainy season, when it combined with chutney and ketchup it is the heavenly pleasure for us. The taste of these pakoras and the crispiness of it in your mouth can make your day. The joy of having this crunching snack dish and it is the best joy through the rainy day to have such snack dish. So I wonder how amazing it feels to eat it in this rainy day.
Ingredients:
– 1 medium sized cauliflower
– Oil for frying
To Make Batter
– 1 cup besan
– 1/4 cup rice flour
– 1 teaspoon red chili powder
– A pinch turmeric powder
– 1 teaspoon ginger-garlic paste
– 1/4 teaspoon garam masala powder
– A pinch asafoetida
– 1/4 teaspoon soda bi-carb
– Salt to taste
How To Cook?
1. Take sufficient water in a deep pan and add some salt to it. Bring it to boil.
2. Take cauliflower and rinse it well then chop it into medium sized flowerets.
3. Add this cauliflower to boiling water and boil them for 2-3 minutes. Drain the excess water.
4. Now, heat oil in a wok for frying.
5. In a bowl, mix together all the Ingredients of batter and add little water at a time and make a thick batter.
6. Once all limps are dissolved, add 2 teaspoons of hot oil and whisk well to get fluffy batter.
7. Now, deep each cauliflower flowerets into besan batter and dip fry this batter coated cauliflower in heated oil till evenly golden and crisp.
8. Drain them and place them on plate lined with paper towel.
9. Sprinkle some chaat masala over the fried pakoras.
10. Enjoy this cauliflower pakora with sips of masala cutting chai.
Preparation Time: 10 Minutes
Cooking Time: 30 Minutes
Servings: 3 Persons