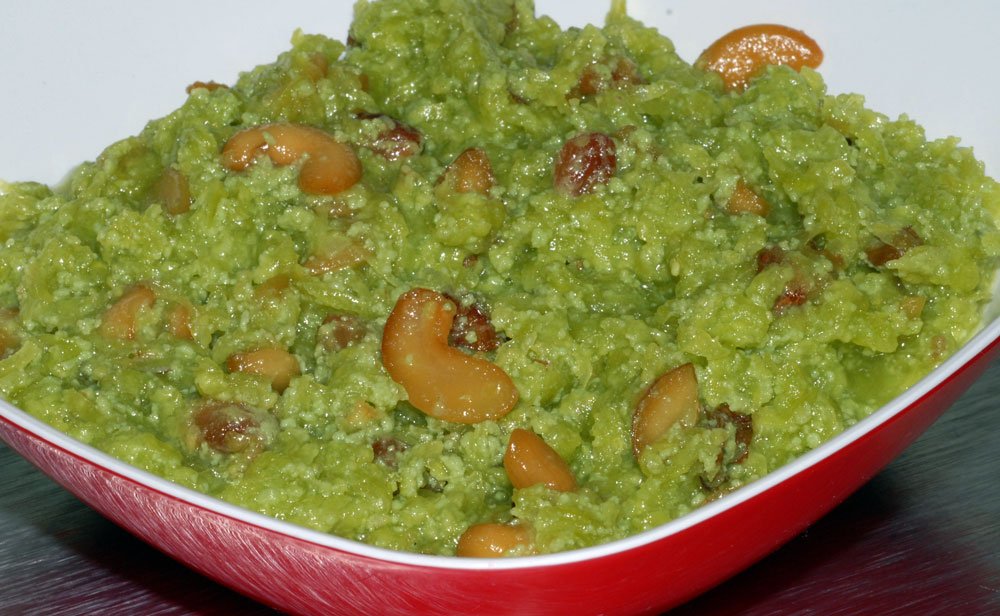 Lauki ka halwa (pudding) is very easy and any time sweet recipe. This recipe very rich in taste. Lauki ka halwa is made with khoya and bottle gourd on special occasions and festivals. You can make it on you Navratri and Diwali celebrations. Let's make lauki ka halwa with below given easy steps.
Ingredients
– 1 kg Bottle Gourd
– 500 gm khoya (mava)
– 300 gm sugar
– 1 liter milk
– 2 tablespoon chopped almonds
– 2 tablespoon chopped cashews
– 2 tablespoon chopped pistachios
– A pinch of green color
– 1/2 teaspoon eliachi (cardamom) powder
– Few drops vanilla essence
How To Make?
1. First wash the bottle gourd and grate it well.
2. Now in a deep bottomed pan, add milk and bottle gourd and mix well.
3. At LOW flame boil the mixture. Simmer the mixture and keep stirring in between.
4. When the milk is reduced from its actual size and bottle gourd is cooked remove the mixture from the flame.
5. Now, in a pan add ghee to it and add elaichi powder to it.
6. Then add boiled bottle gourd and sugar.
7. When the sugar water evaporated from the mixture add mava, cashews, almonds, pistachios and cardamom powder and mix well and cook it for 5-10 minutes.
8. when the halwa is cooked and becomes thick, add the green color and vanilla essence to it and mix well and remove the pan from the flame.
9. Serve Lauki ka halwa hot.
Preparation Time: 15 Minutes
Cooking Time: 40 Minutes