Vadai is a savoury frittertype snack from South India.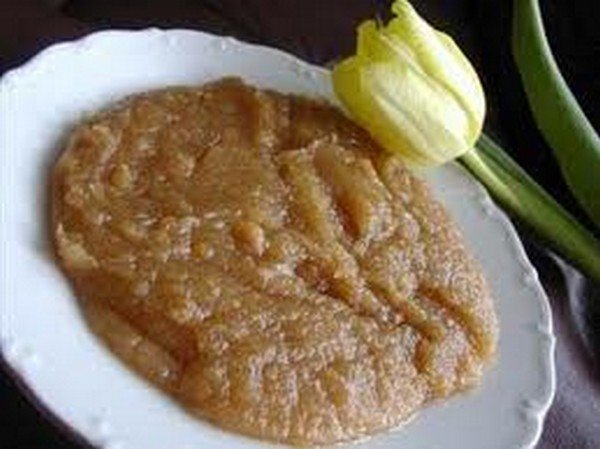 Halva refers to many types of dense, sweet confections, served across the Middle East, South Asia, Central Asia, West Asia, North Africa, the Horn of Africa, the Balkans, Central Europe, Eastern Europe, Malta and the Jewish world.
Semolina is the coarse, purified wheat middlings of durum wheat used in making pasta, breakfast cereals, puddings, and couscous. The term semolina is also used to designate coarse middlings from other varieties of wheat, and from other grains, such as rice and maize.
Porridge is a dish made by boiling ground, crushed, or chopped cereal in water, milk, or both, with optional flavourings, usually served hot in a bowl or dish. It may be sweetened with sugar or served as a savoury dish. The term is usually used for oat porridge (porridge oats); there are similar dishes made with other grains or legumes, but they often have other unique names, such as polenta, grits or kasha. A dish made of oats alone, either in crushed or meal form, or wholegrain, is known simply as oatmeal in the U.S. and in some areas of Canada. Hot cereals are often prepared as instant breakfasts.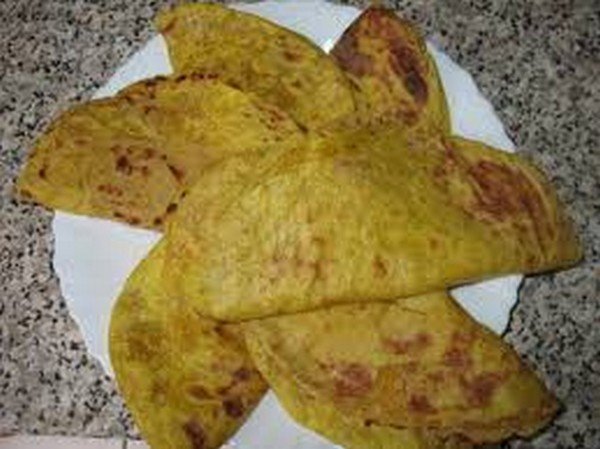 Puran Poli, also known as Puran Puri, Boli is a traditional type of sweet flatbread made in India in the states of Maharashtra, Andhra Pradesh, Karnataka, Gujarat Tamil Nadu and Goa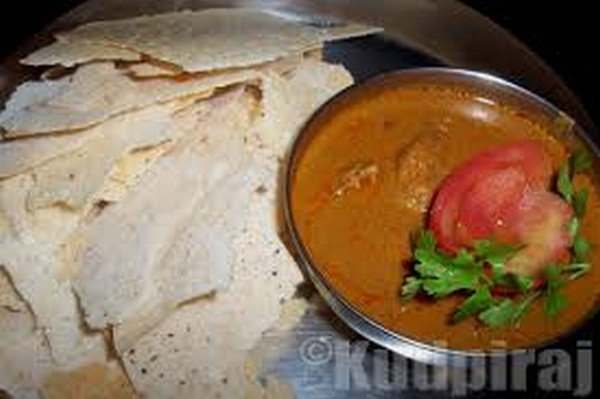 Kori rotti is a popular spicy Coastal Karnataka dish, a combination of redchili based chicken curry and crisp dry wafers (about 1mm thick) made from boiled rice. This is somewhat similar to the Arabic dish tashreeb
Jolada rotti is a specialty North Karnataka unleavened Indian bread made out of jowar (Sorghum). The name literally translates into sorghum bread. Jolada rotti is part of the staple diet of most of the districts of North Karnataka, where it is eaten with pulse curries such as Jhunka, enne gai or with assorted chutnies. Jollad Rotti is eaten with the following curries (Pallya): Stuffed bell pepper, stuffed brinjal (yengai), Bijapur style Brinjal (Tumbagayi) and Jawari Pundi Pallya, hesar kaalu, jhunkad vadi and any fresh salads. Chutneys that go well with jollad rotti include Shenga Hindi (a kind of peanut chutney with garlic), and aradidda khara. Jollad rotti can also be eaten with hot jhunka or pitla, known as jhunka bhakri or pitla bhakri; this is a famous combination in Belgaum and Maharashtra.