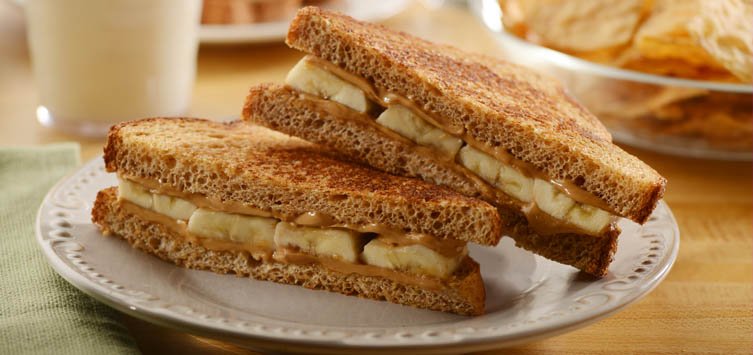 Sandwich is a best option for breakfast, especially in winter time. Banana sandwich is full of energy and tasty flavored with honey.
Ingredients
– 6 slices of Bread
– 10 gm Honey
– 50 gm butter
– 2 Banana (sliced)
– 2 Potatoes (boiled)
How To Cook?
1. Grill the breads in the sandwich toaster until it becomes golden brown in color.
2. Spread honey on one slice of bread and butter on another slice of bread.
3. Now, take bread slice with honey and place potato slice on it and then banana slice on the potato layer.
4. Then put butter based bread slice on and close the sandwich.
5. Serve it with tomato sauce.
Preparation Time: 5 Minute
Cooking Time: 10 Minute
Servings: 3 Person