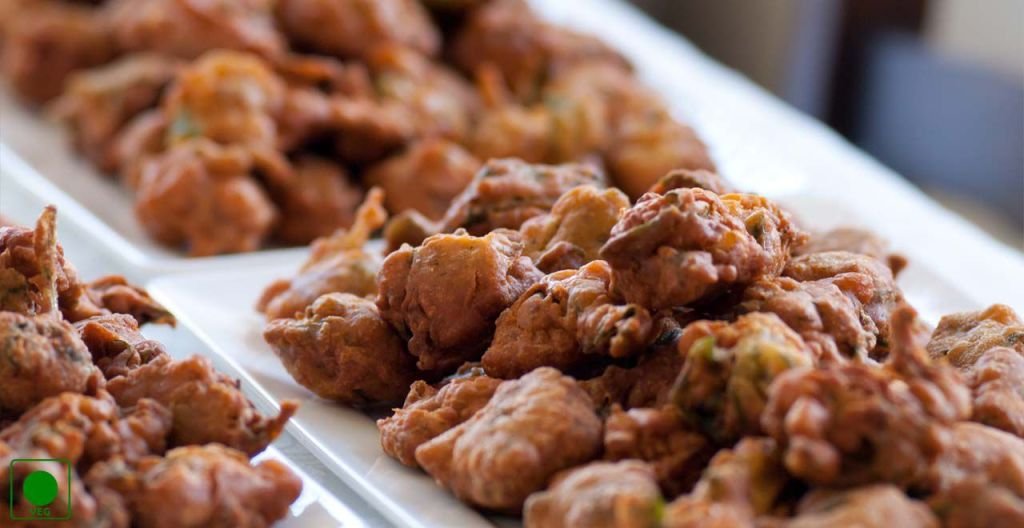 Kuttu Ke Pakore is very easy and preferable farali dish during the fasting days. Kuttu Pakora is yummy and very crispy in texture. It is made with buckwheat flour, coriander leaves and potato and seasoned with black pepper powder and rock salt. If you looking for more fasting recipe do check singhare ka upma, moraiya ni idli, dahi aloo and makhane ki kheer.
Ingredients:
– 3 medium-sized parboiled potatoes
– 1 cup buckwheat flour
– 1/4 cup finely chopped coriander leaves
– 1/2 tablespoon black pepper powder
– Salt to taste
– Oil for frying
How To Cook?
To Make Batter
1. In a bowl, whisk together the buckwheat flour, chopped coriander leaves, black pepper powder, salt and water.
2. Form a smooth batter and make sure there are no lumps. Set aside for about 20 minutes.
To Make Pakora
1. For deep frying, heat oil in a deep pan over medium flame.
2. Meanwhile, peel the parboiled potatoes and slice them into diagonal slices.
3. Deep this slices in the buckwheat batter and put this batter-coated slices of potatoes into the hot oil.
4. Fry this slices over MEDIUM-LOW flame until golden and crisp. Drain on a towel paper.
5. Enjoy hot kuttu ke pakore with green mint chutney or coriander chutney.
Preparation Time: 10-15 Minutes
Cooking Time: 25-30 Minutes
Servings: 3 Persons