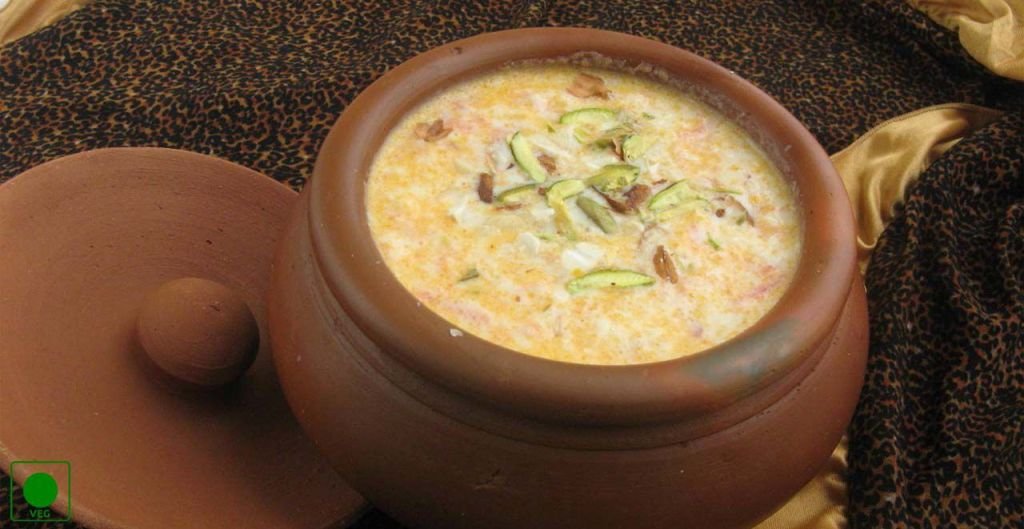 Kheer (pudding) is very mouthwatering recipe. Kheer is very easy to make in very less time. You can make different types of kheer like Sabudana Kheer, Rice kheer, Paneer Kheer, etc. Kheer is very healthy recipe in fasting days specially navratri. Here I am sharing a mewa kheer recipe which is made from milk and all kind of dry fruits. Mewa kheer (dry fruits kheer) is very healthy and tasty recipe. Let's make this Mewa kheer.
Ingredients
– 1 liter full cream milk
– 1 cup cashew nuts
– 1 cup raisins
– 1 cup almonds
– 1 tablespoon charoli (chironji)
– 1 cup sugar
– 1 teaspoon cardamom powder
– 2 tablespoon walnut
– A pinch of saffron strands
How To Cook?
1. In a heavy bottomed pan add full cream milk and place it on MEDIUM flame and let it boil for 4-5 minutes.
2. when the milk starts boiling add cashew nuts, raisins, almonds, charoli and walnut to it and mix well.
3. keep stir the milk continuously and cook the kheer for 5-10 minutes on LOW flame.
4. when the kheer becomes thick add sugar and cardamom powder to it and again cook for 2-3 minutes.
5. Remove the pan from the heat.
6. Garnish Mewa kheer with saffron strands and serve hot or cold.
Preparation Time: 10 Minutes
Cooking Time: 40 Minutes