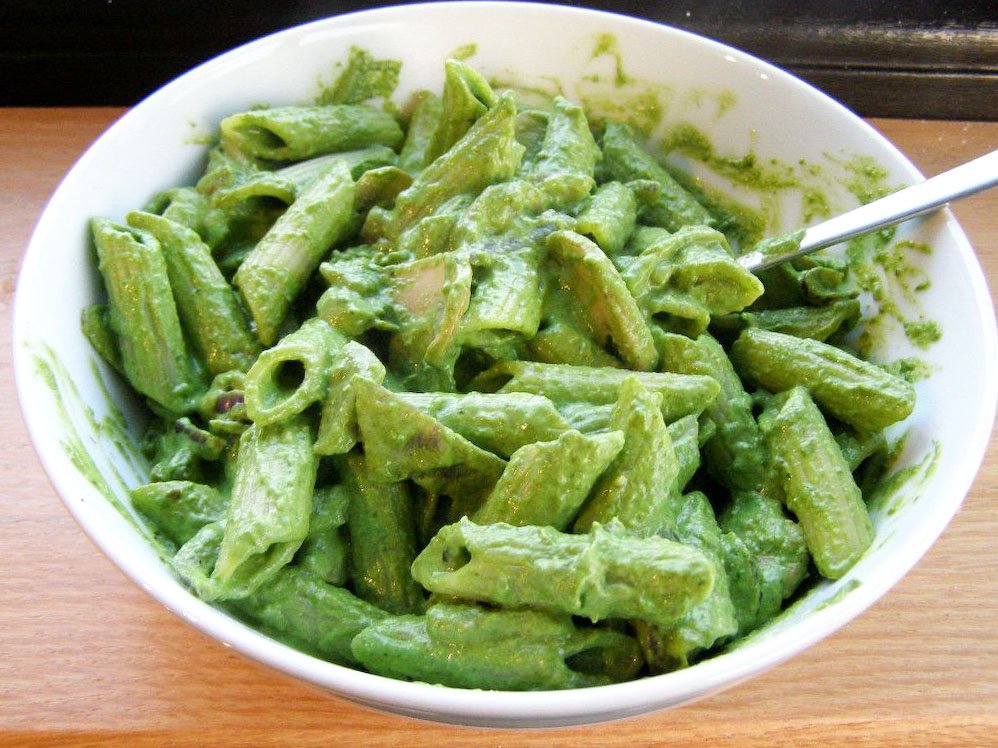 Pasta made with mushrooms and spinach in herbs and olive oil
Ingredients:
2 1/4 cups dried pasta (penne or rigatoni or fusilli)
2 1/4 cups fresh spinach
1 cup chopped wild mushrooms (optional)
1 small chopped onion
1 small chopped red bell pepper
2 teaspoon minced garlic
1/2 teaspoon black pepper powder
1/2 teaspoon red pepper flakes (optional)
Grated parmesan cheese for garnishing
2 tablespoon olive oil
Salt to taste
Method:
1. Boil pasta in lightly salted water for 8 to 10 minutes or until done. Drain and keep aside.
2. Heat olive oil in a pan, add garlic, red chilli and saute for a minute.
3. Add onions, bell peppers, mushrooms (if using) and saute until golden brown.
4. Add spinach and saute until it is wilted.
5. Now season with salt and black pepper powder.
6. Add pasta and cook for two minutes over medium heat.
7. Garnish with grated cheese and serve hot.