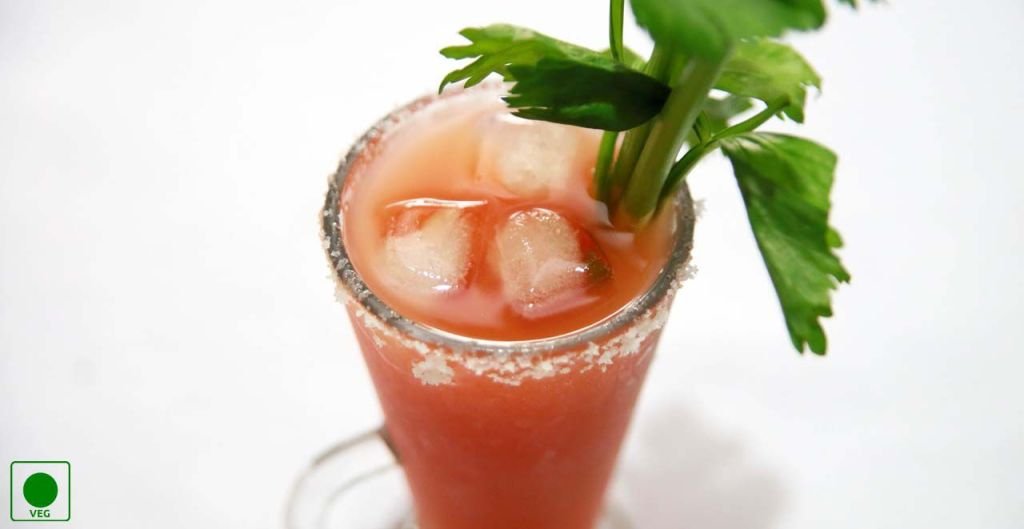 Virgin Mary is a Delicious mocktail recipe with full taste of tomato juice and Worcestershire sauce with lemon and pepper. Very quick and easy recipe. Let's make this mocktail.
Ingredients:
– 1 liter chilled tomato juice
– 2 tablespoon Worcestershire sauce
– 2 cup ice cubes
– 1/2 lemon
– 1 teaspoon Tabasco sauce
– 2 cups ice cubes
– 4 celery stalks to serve
How To Make?
1. Mix tomato juice, Worcestershire sauce and Tabasco sauce, lemon juice with ice cubes in a blender and blend it for 2-3 minutes.
2. Pour this mixture in each glass. Season with salt and pepper.
3. Garnish it with extra Tabasco sauce and serve chilled.
Preparation Time: 10 Minutes
Cooking Time: No Cooking
Servings: 4 Persons