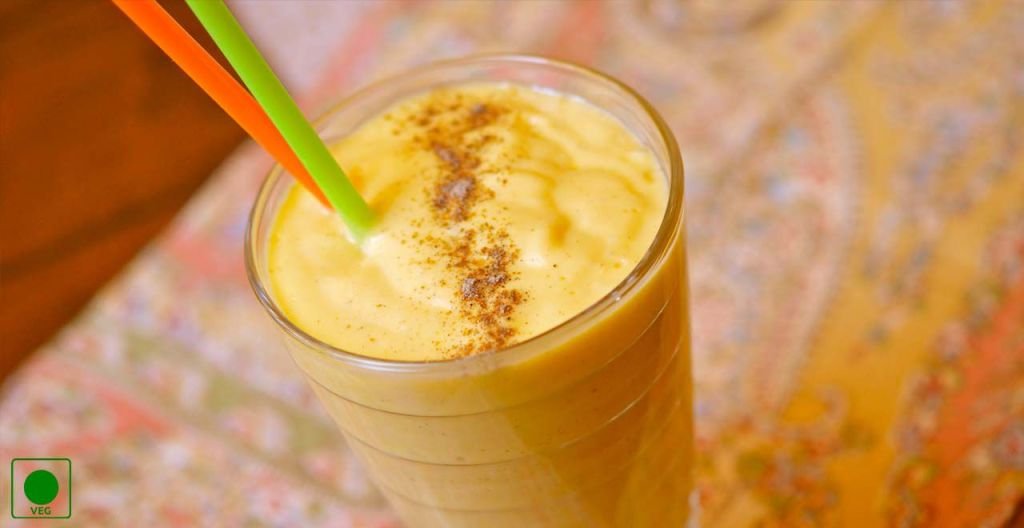 The Mango is the one and only fruit that is liked by all the people, whether they are kids or elder people, everybody loves mango so much. When summer begins we start experimenting different dish or desserts from mango. So, we are coming up with one of the delicious recipe made from the mango which is a very popular and cool drink named Mango. Mango Lassi is very refreshing drink. So, Make this Mango Lassi and enjoy this mango season with this refreshing drink.
Ingredients
– 4 medium ripe mango
– 2 cups yogurt
– 1/2 cup sugar
– 1/4 teaspoon cardamom powder
– A pinch saffron
– 2 tablespoon honey
– Ice cubes as required
– Mint leaves, for garnish
How To Make?
1. First, peel the mango and cut the piece of it and put it in a refrigerator for about 10-15 minutes.
2. Now, put the mango pieces in a mixture blander and add sugar, cardamom powder, saffron and honey then blend it.
3. Then add yogurt and ice cubes to it and blend it again.
4. Pour it in a glass and garnish it with mint leaves and serve it chilled.
Additional Tips
– You can also add lychees in it to enhance the taste.
Preparation Time: 15-20 minutes