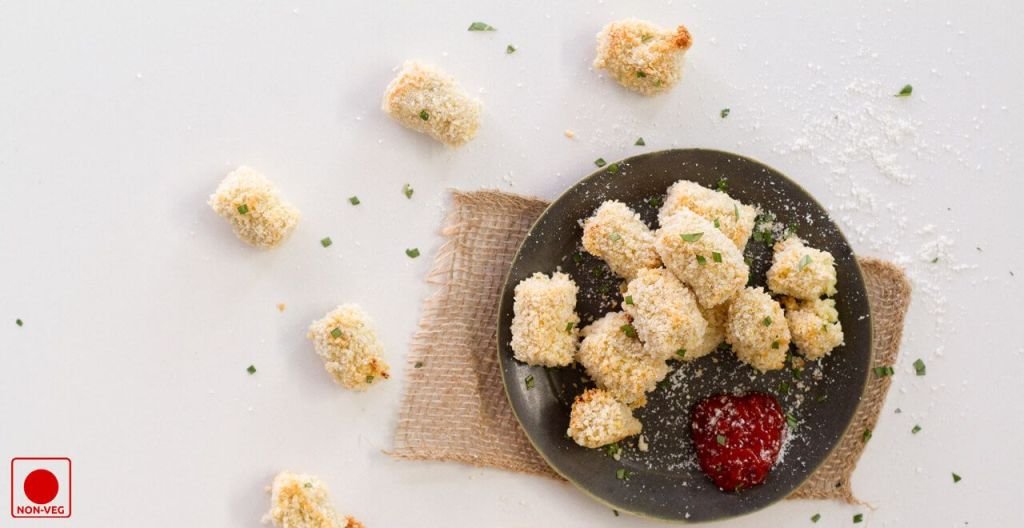 Baked Potato Tater Tots is an amazing snack which is full of cheese and sour cream. This tater tots are very delicious and even kids and adults alike will love this cheesy tater tots. This addictive snack is beyond all and has an amazing taste. This crispy snack is very easy and simple to make yet delicious. They are just perfect as an appetizer and it goes very well with sour cream and ketchup or any other dipping sauce of your choice. With some easy steps let's learn the recipe.
Ingredients
– 1 1/2 pounds russet potatoes, baked & peeled
– 1/2 egg
– 1/4 cup flour
– 1 cup shredded cheddar cheese
– 2 finely chopped scallions
– 1/4 cup sour cream
– Salt to taste
– Cooking oil, for frying
– Green onions, for garnishing
How To Cook?
1. Heat cooking oil in large and deep pot to about 375 degrees.
2. Now, take potatoes and send half through a ricer and grate half on a hand held grater. (Grate all the potatoes if you do not have a ricer)
3. Add in the rest of the Ingredients and mix them to combine. Do not over mix.
4. Form into tater tots shapes and place them on a baking sheet and chill them in the freezer for 10 minutes.
5. After 10 minutes remove from the freezer and working in batches fry about six at a time, until golden brown and hot throughout. Drain them on paper towels.
6. Garnish it with green onions and serve immediately with little sour cream.
Preparation Time: 15 Minutes
Cooking Time: 20-25 Minutes
Servings: 3-4 Persons