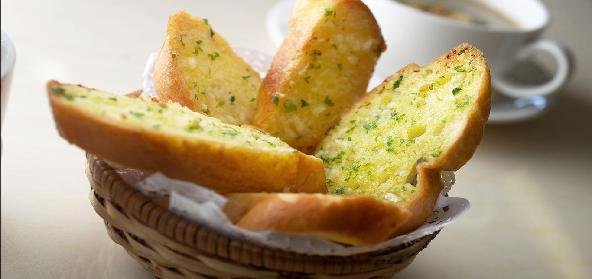 Ingredients:
• 1 loaf – French baguette
• Butter – 1 stick
• Salt to taste
• 3 to 4 tbsp – Garlic paste
• 2 tbsp – mixed herbs
Method:
Mix butter, salt, garlic paste and mixed herbs and keep aside.
Slice the baguette, but ensure it doesn't cut all the way through to the bottom.
Spread generously with the garlic-butter mixture.
Place on a baking tray and bake it hot for few minutes, just until crispy.
Recipe courtesy of Ranjani