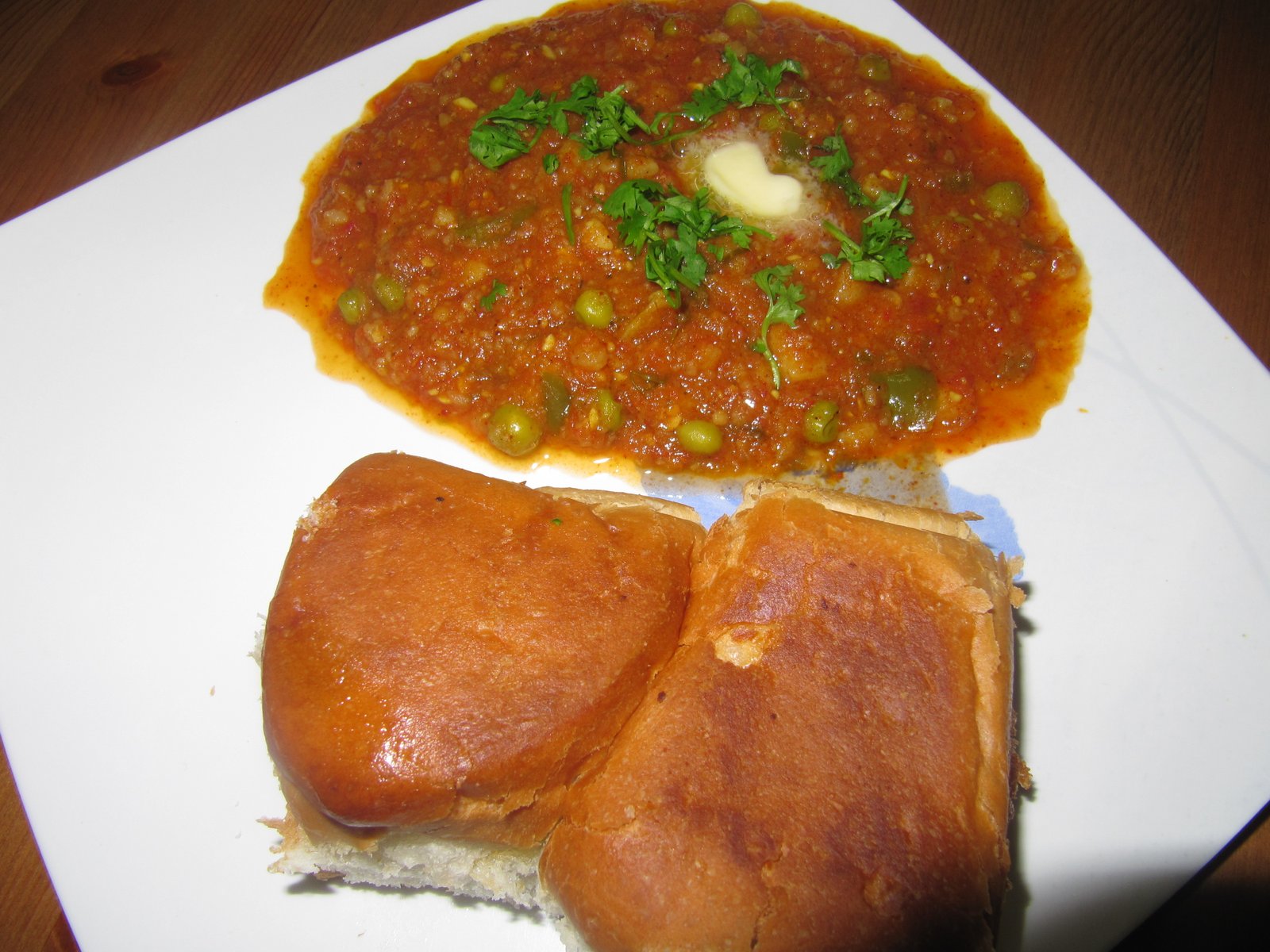 Pav bhaji is very popular and common street food of Bombay and loved and cooked all over India. It's a mixture of different boiled vegetables and cooked with Indian spices, served with Pav that is cooked with butter. The special Pav Bhaji Masala gives an extra delicious taste of the recipe. Pav bhaji is very easy to cook at home. Here is the recipe to make Pav bhaji.
Ingredients
– 1/2 cup chopped carrots
– 1-2 green chilies
– 1 small cabbage, chopped
– 4-5 carrots, chopped
– 1 small cauliflower, chopped
– 10- 12 trench beans, chopped
– 2 potatoes, chopped
– 1/2 cup boiled peas
– 3 tablespoon onion-garlic paste
– 3 tablespoon tomato puree
– 4 tablespoons butter
– Salt, pepper (to taste)
– 1/2 tablespoon red chili powder
– 1/4 tablespoon garam masala powder
– 1 tablespoon Pav bhaji masala
– 4 soft breads (Pav)
How to Cook?
1. Take a microwave-safe bowl and add all chopped vegetables (except peas) into it. Now add half cup of water and some salt. Covered it and microwave it for 8 to 10 minutes at 100% power.
2. Now, Blend all chopped vegetables in a blender and Keep aside. Then add 2 tablespoon butter, garlic-onion paste in a microwave-safe bowl and microwave it for more 2 minutes.
3. Then add tomato puree and all other dry masala's and Microwave it for 4 to 5 minutes at 100% power.
4. Now add peas in the blended vegetables and microwave it for 2 to 3 minutes.
For the Pav
– Spread butter on the Pav and microwave it for 2 to 3 minutes at 50 to 60 % power.
– Also, you can ready Pav on the tava. For this, cut each Pav into 2 pieces. Now, spread over butter to each Pav side.
– Heat a tava and cook the Pav on its both sides till the Pav pieces becomes light brown in color.
Sprinkle cilantro (coriander) on the bhaji and serve it hot with buttery Pav.
Preparation Time: 20 Minute
Cooking Time: 30 Minute