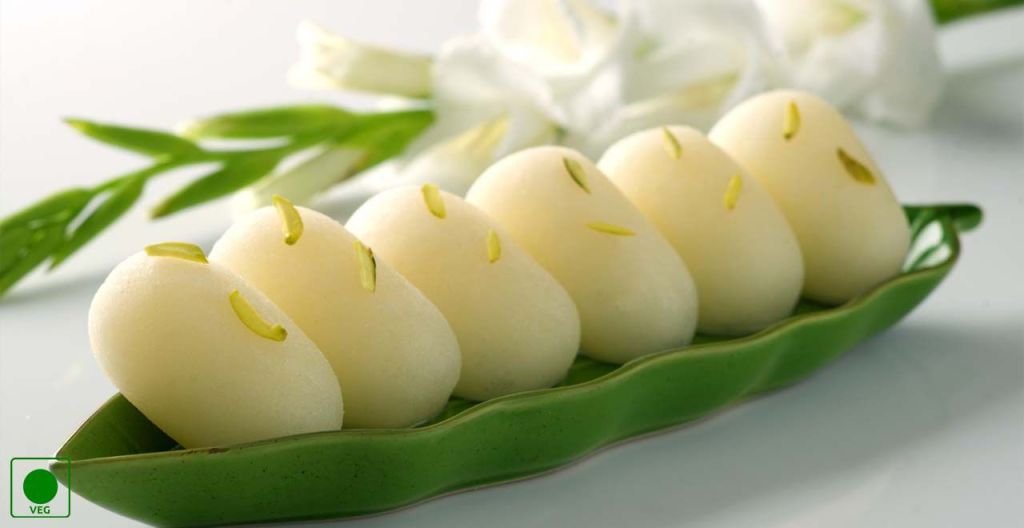 Cham Cham is famous Bengali sweet recipe. It is made from fresh paneer (chena). You can add your variations and make it. Cham Cham is very delight recipe which is used as a Prasad in durga puja and Diwali festival. Here is the complete recipe to make it at home.
Ingredients
– 500 gm paneer (khoya)
– 4 cup water
– 2 cup sugar
– 2 teaspoon rose water
– 200 gm fresh cream
– A pinch of saffron strands
– 1/4 cardamom powder
How To Make?
1. Add Paneer in a bowl and knead and mashed it well till it becomes smooth.
2. In a pan, add water and sugar to it and make sugar syrup.
3. Now, make a small balls from the mashed paneer and make oval shaped balls from the dough. Repeat the procedure for all paneer balls.
4. Then, Put these paneer balls in a sugar syrup and place the pan on MEDIUM flame for 5-6 minutes and cover the pan.
5. Turn the side of cham cham and again cook for another 10 minutes.
6. When cham cham looks sponge turn off the flame and remove it from flame.
7. Remove cham cham from the syrup and keep aside.
8. Sprinkle rose water and saffron strands on cham cham and place it in refrigerator to cool.
9. When cham cham becomes cool, add 1 teaspoon fresh cream on it and serve cold.
Preparation Time: 10 Minutes
Cooking Time: 50 Minutes