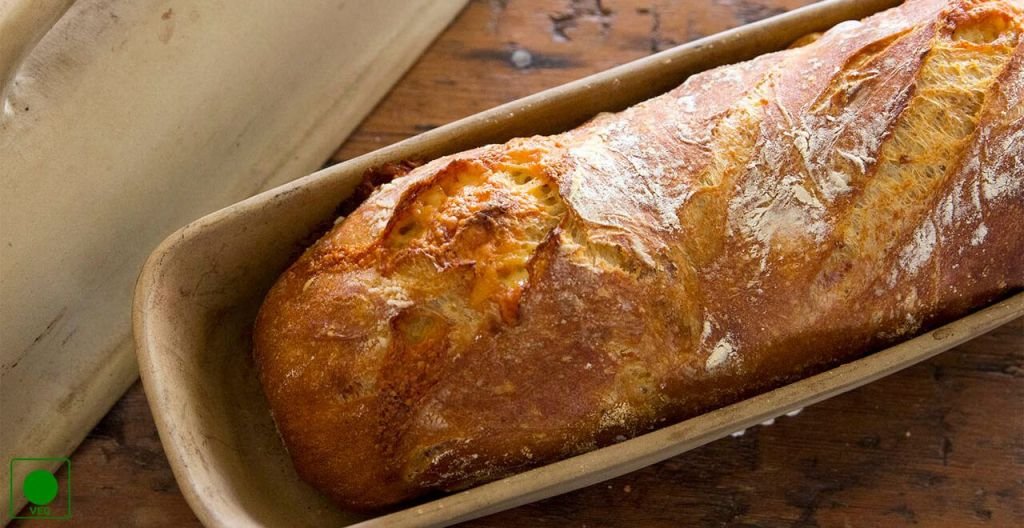 Cheesy Bread is an Italian cuisine. This bread is one of the old favorite appetizers that will never be out of fashion. This is a treat for cheese lovers and it is very easy and quick to make. This easy cheesy bread is tasty side dish and perfect accompaniment to pizza or pasta. A great and delicious starter guaranteed to wet everyone's appetite. Here is the recipe for cheesy bread with simple and easy steps. Enjoy!
Ingredients
– 1 loaf of French or Italian bread
– 1 cup shredded mozzarella cheese
– 2 cups shredded sharp cheddar cheese
– 1/4 – 1/2 cup chopped spring onion
– 1/4 cup mayonnaise
– 1 tablespoon sour cream
– 1-2 garlic cloves, minced
– 1/2 stick unsalted butter, slightly melted
How To Cook?
1. In a large bowl, mix together the both the cheeses and green onion. Stir in the mayonnaise and sour cream.
2. In another small bowl, blend together the butter and garlic until smooth. Add this butter mixture to the cheese mixture and mix well.
3. Preheat broiler and take bread loaf and arrange half of them in horizontally, lay crust side down on a foil-lined baking sheet. Spread cheese mixture over the bread.
4. Place this baking sheet under the boiler until nicely browned. This will take about 3-5 minutes.
5. Remove from the boiler and set aside for about 5 minutes or until cool enough to handle. Slice the bread with a bread knife.
6. Enjoy this cheesy bread plain or with pasta.
Preparation Time: 15 Minutes
Cooking Time: 5 Minutes
Servings: 3-4 Persons