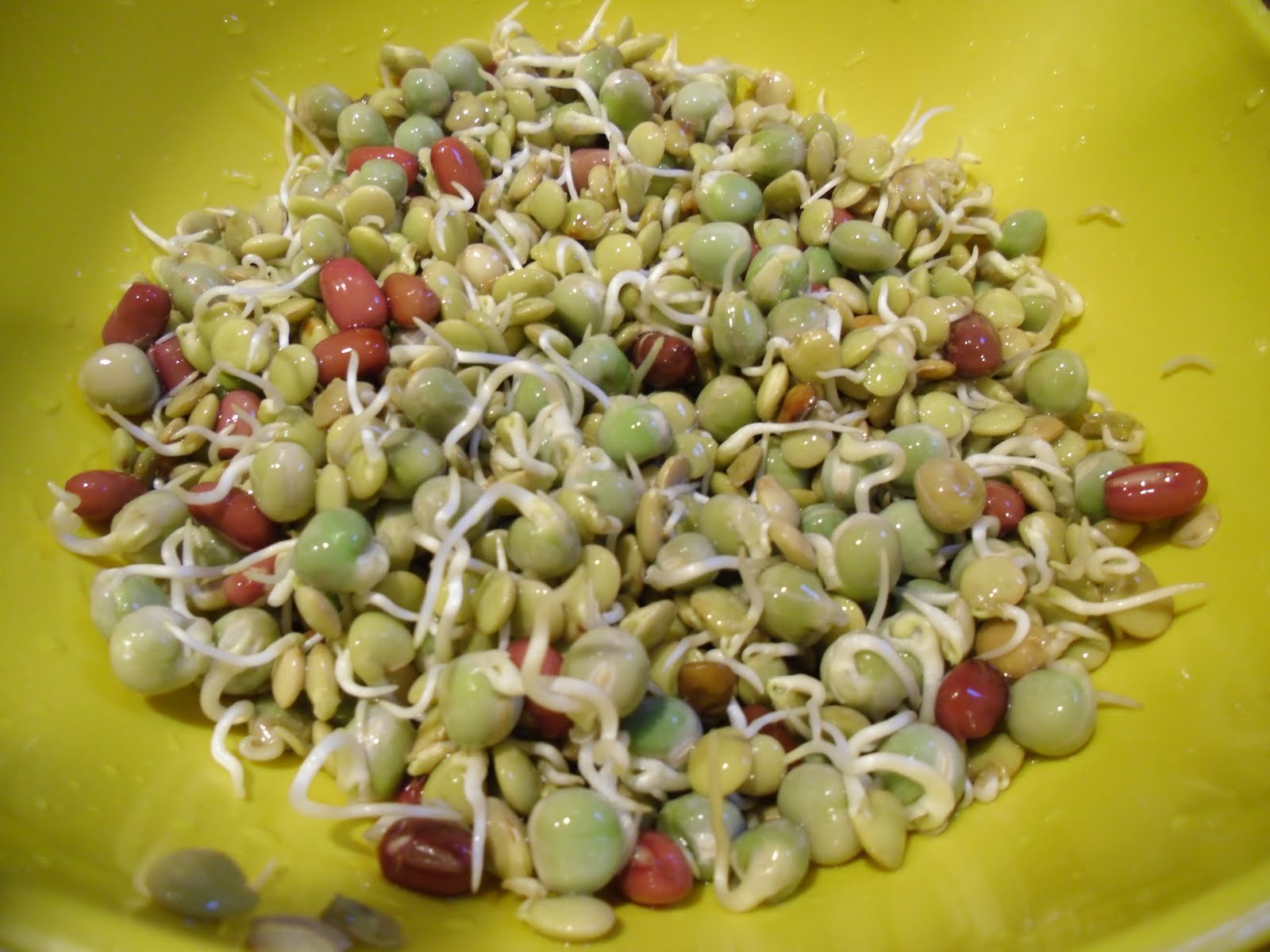 Sprouted salad is a best recipe for the children in the summer time. It gives you energy and nutrition's. This salad makes you cool and healthy in these hot summer days.
Ingredients
– 1 large bowl of sprout Moong, gram (Chana), Rajma (kidney beans)
– 1 onion, finely chopped
– 1 tomato, finely chopped
– 1 cucumber, finely chopped
– 1/2 up khajur (dates)
– Salt to taste
– 1/2 cup lemon
How To Cook?
1. Take all sprouted grain (Moong, Chana, Rajma) in a pot and add some water and boil it for 5 minutes to make it softer.
2. Now, add chopped onion, tomato, cucumber and khajur to sprouted grain.
3. Also, add some salt and lemon.
4. Place this mixture in refrigerator for 20 minutes to make it cool.
5. Serve chilled sprouted salad with dahi-kothmir chutney.
Preparation Time: 15 Minute
Cooking Time: 5 Minute