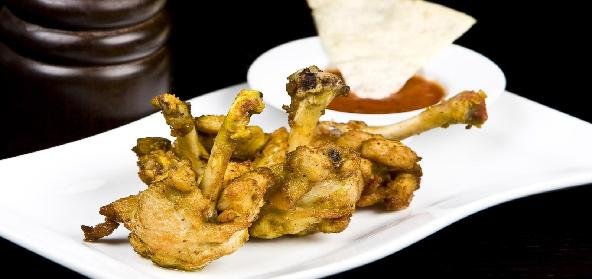 Ingredients:
• 4 – Chicken legs –
• 10 – Cinnamon sticks, medium-sized
• 1 – Papaya, medium-size [grated]
• 4 tbsp – Olive oil (to fry)
• Salt and Sugar to taste
Method:
Marinate the chicken legs in grated papaya and keep it in the fridge for 3 to 4 hours.
Now take a frying pan, add olive oil and whole cinnamon sticks and fry a little.
Put the marinated chicken legs along with the grated papaya into the pan. Fry for while.
When the chicken legs get a little tender, add salt and sugar as per taste.
Then fry again for 2 minutes. Serve hot with fresh green salad.
Recipe courtesy of Kakoli Banerjee