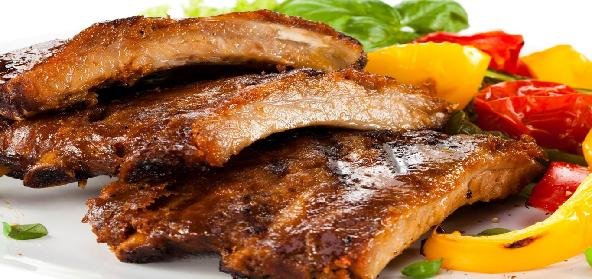 Ingredients:
• 400g boneless lamb
• 2 Spring onions
• 1 green bell pepper (capsicum)
• chilli sauce
• soy sauce
• 1 tbsp Corn flour
• pinch of ajinomoto
• oil for frying
Method:
Make long thin slices of the boneless lamb. Take corn flour and soy sauce and mix it in a bowl with the lamb slices. Now fry it in boiling oil. Remove the lamb from the pan and sprinkle some corn flour over it and fry them again. Now take a separate pan with some oil and heat it. Add chopped spring onions and capsicum and fry. Add the lamb fries to it and mix well. Add chilli sauce, soy sauce, and a pinch of ajinomoto and mix well. Serve hot with drinks.
Recipe courtesy of Vinod Sharan