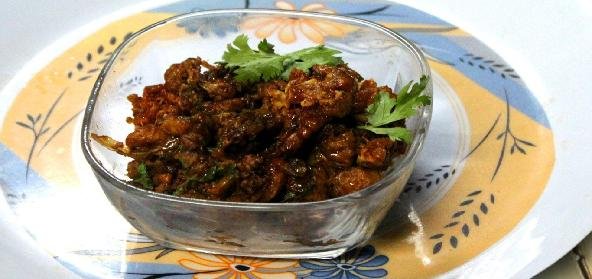 Ingredients:
• 2 cups – Gobi florets
• 1 tbsp – Maida
• 3-4 green chillies,
• 1/2 tsp- Ginger Garlic paste
• 1/2 – ground pepper, pepper powder.
• 2 tbsp -oil to fry
• 1 tbsp -tomato ketchup
Method:
Take the gobi florets and drop them into boiling water for few minutes. Then drain the water.
Make the green chillies, ginger and garlic paste.
Add some ground pepper and salt to it.
Add all the mixture to the boiled gobi florets and then mix the all purpose flour with it (consistency of flour being like bhajjis consistency).
Then deep fry the florets in the oil. Take tomato ketchup into a pan, heat it.
Put 2-3 tsp of oil into the ketchup while heating it and then put the fried pieces (bhajjis) to it and serve it hot.
Recipe courtesy of Smita