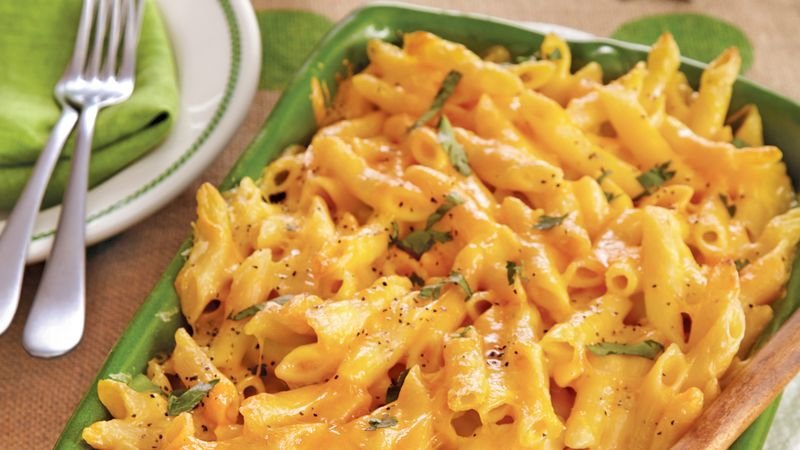 Quick and easy pasta made with four types of Italian cheese and cream sauce
Ingredients:
2 1/4 cups dried pasta (penne, rigatoni or fusilli)
1 cup heavy cream
1/2 cup chopped spring onion
1/3 cup grated parmesan cheese
1/2 cup grated fontina cheese
1/3 cup crumbled gorgonzola cheese
1/3 cup marscapone cheese
1/2 teaspoon black pepper powder
Chopped Italian parsley for garnish
2 tablespoons butter
Salt to taste
Method:
1. Boil pasta in lightly salted water for 8 to 10 minutes or until done. Drain and keep aside.
2. Heat butter in a heavy bottomed saucepan and stir fry spring onions until transparent.
3. Add cream stirring continuously over low heat for half a minute.
4. Stir in the cheeses, and continue stirring until cheese completely melts.
5. Season with salt (gorgonzola cheese is salty enough) if required and pepper.
6. Add boiled pasta and cook over medium heat for two minutes stirring continuously to allow the sauce to coat the pasta.
7. Garnish with chopped parsley and serve hot.