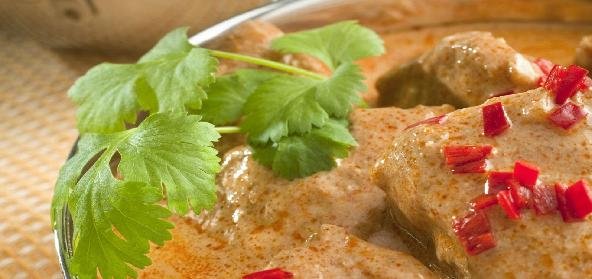 Ingredients:
• 2 tsp-black pepper
• 1 lb-chicken
• 1 cup-cilantro (chopped)
• 3 tsp-garlic paste
• 1 tsp-ginger paste
• 3 tsp-vegetable oil
• 2 -green chillies
• salt to taste
Method:
Grind following into a paste: coriander leaves, black pepper corns, ginger paste, garlic paste and green chillies.
Heat oil in a vessel. When the oil is hot, pour the blended masala and let it fry for few mins.
Then add in the chicken pieces and salt to taste.
Cook on medium high, adding water as necessary until the chicken is tender and done. Gravy should be bit thick.
Garnish with chopped coriander leaves.
Serve with rotis or fried rice.
Recipe courtesy of Sify Bawarchi